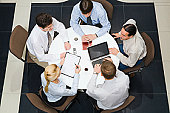 Staffing:
• Contract/Perm Hire
• Covering 5 Verticals
• Available Bench Candidates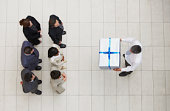 Corporate Gift::
• Embossing/Print Logo
• Customized Gifts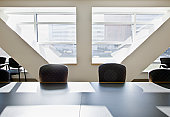 Consulting::
• Client Specific
• Application Support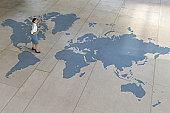 Recruitment Process
Outsourcing:
• Value Add to Client
• Dedicated Recruiter
• Competitive Rates

Staffing:
Our service philosophy is simple: Make sure we get the right candidate providing the right expertise to the right client company at the right time.

Staffing Solutions places persons in three types of positions:
Temporary: These interim positions vary in duration from few weeks to many months. They allow client companies time-sensitive and flexible staffing assistance while often providing stop-gap employment opportunities for candidates. Many of our candidates enjoy the variety of work experience and personal-professional balance being "permanent" temporary employees offers.
Contract-to-Hire: Sometimes referred to as "temp-to-perm," these assignments usually last from 6 months to 1 year and offer both client company and candidate an opportunity to "audition" the other before offering (or accepting) the position on a full-time basis.
Full-time/Direct Hire: "Permanent" positions filled by this route can offer a seamless employment transition for both client companies and candidates. In this option, the candidate is placed on the client company's payroll from the first day of her employment. By recruiting, coaching, and placing persons in full-time/direct hire positions, "headhunters" earn their moniker.
Payroll Service: When a client company settles upon a candidate for a particular position, it may request that Staffing Solutions place the applicant on our payroll. The client company determines the pay rate and length of the assignment. We manage the payroll and assume its administrative burden, issue the employee's check, and otherwise stand in the shoes of the employer. Applicants must complete our application, including government-mandated forms. A skill evaluation is required.
Looking for People?
A call to Shah Infotech is an excellent way to tap into qualified professionals with unique and relevant skills. Whether you need a short-term or long-term staffing solution, our recruiting and rigorous assessing of candidates will help you during the economic downturns and give you an edge for the inevitable boom times. In the end, our client companies' success is our success.

Looking for Placement?
Our business client companies turn to us looking for you! Shah Infotech has in-depth knowledge of area business communities, and client companies increasingly rely on us to staff crucial positions. Our candidates provide on- and off-site support. Be it as a temporary employee or as a part of an organization's internal staff.

The Best Possible Match
The Shah Infotech' goal in recruiting and placement is to ensure each placement we make is the best possible match for both candidate and client company. This is our dedication and our clinically-diagnosed fixation! Our business and individual ties to the community run too deep for us to focus on some sort of "quick score" mentality. We seek to develop only relationships with candidates and client companies that are lasting, satisfying, and lucrative for all parties involved.
Understanding client companies' needs: We consult with our clients to formulate and implement appropriate personnel and human resource strategies.
Responding swiftly: We know our client companies' requirements and supply immediate, dependable solutions.
Delivering solid, repeatable services at a competitive price: We develop proper staffing levels to reflect our client companies' budgets.